Checklist in choosing an offshore software development company
Economists the world over has declared the recession over today as official data shows businesses springing back to life and a rising optimism found everywhere. Precisely speaking 2010 was a year of transition from economic recession to recovery. As 2010 winds down and the ball drops to embrace 2011, there are still predictions to suggest economic recovery to be fitful and somewhat uncertain. The natural reaction in IT would be to retreat, cancel new initiatives and stop investment in technology and processes.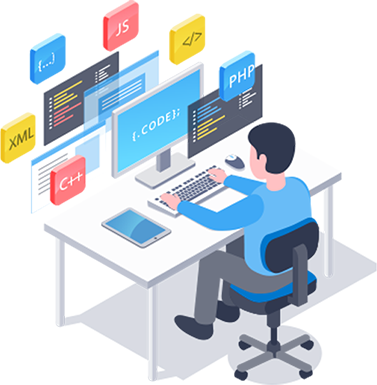 How smart is the smartest person alive?
The smart companies across the globe are much more strategic, targeting areas that will not only see them through an unpredictable 2011, but help them thrive when business rebounds immensely. According to a research report by the consulting firm Dun & Bradstreet, the $73 billion plus Indian IT industry is likely to strengthen in the New Year. The two most significant things that can go out of line in an outsourcing charter are
1) Choosing an offshore company incapable of perfecting commitments due to lack of
Technical Knowledge
Effective communication process
Mature processes
People resources
Management bandwidth
2) Inefficient project management and inconsistency in schedule, leading to escalating costs and time slippage An Offshore engagement is said to be just like a marriage or any new relation, which needs to be nurtured with defined & measurable expectation of acceptable deliverables.
Our checklist
Cost scissor: A judgment regarding cost is always entangled. Severe cost cutting will naturally mirror poor work quality. Companies that offer services at a very cheap price signal danger of low quality work and delayed deadlines. Good resource demands fair wages. Pay big and choose a company with brand and reputation or go in for a decently priced one.
Maturity: Investigate whether the company you hire have previous experience in handling projects like yours. Past experience shows the kind of work they are capable of doing.
Days of yore: History of a company, its journey through years, enunciates testimonies of work, their commitment and their development. This aspect helps you decide whether you are with the right people.
Applied science: Companies have extensive work force and skilled manpower. Well they may have failed in upgradation of technical advancements in the IT industry. This is one of the most important aspects in judging the quality of work you can expect.
Bench mark: Accreditations to international standards and other quality standards act as proof of the standards the company follows in the process, documentation and coding.
Conversations: A clear and constant communication pattern ensures that work is happening the right way. This is also the best way for the work pace to be monitored
Defining capacity, probability and deliverable: What to outsource? Why outsource? Who will drive the outsourcing initiative? Timeline to measure outsourcing success & expected benefits from outsourcing
Quantum success factor: To Share the success factor metrics with the outsourcing company. The outsourcing company with experience would be best to validate the success metrics. The transparency in engagement always pays.
Craving definition: An Offshore engagement often fails due to unmanaged requirement. In an event where requirement cannot be frozen, an Xtreme programming mode, agile mode of development or pair programming mode should be encouraged.
Itinerary tracking: You cannot improve what you cannot measure and track. Strong project management skills from the offshore company and client side are necessary to check project schedule. Project reports, reviews should be done Agile mode of development, with continuous testing: For software with fewer bugs, continuous testing as development proceeds is always recommended
Defining review frequency: Project review and meetings with stakeholders at a period not later than every week to ensure problems, if any, in project completions are nipped in bud
Test driven Development: The development team should perform unit tests of their programming work. Tests should be written first, before the feature is implemented. Writing the test first helps clarify what the software should do.
Proper documentation of bugs and development process: One of the most important feature, which ensures that support and maintenance problems do not go overhead.
Knowledge Transfer: Should include design document, coding guidelines, problem and resolution option & installation instructions and architectural documents that can facilitate the learning process and enable client team to deploy and support software.
Pre-plotting: Despite the best planning, there always will be surprises. A dedicated offshore resource will make sure full scope of your offshore operations is planned in detail. Identifying business processes and services fit for outsourcing, selecting countries that offer the best outsourcing conditions, managing offshore workforce, aligning internal processes & forecasting ROI.
Renovate processes: Offshore outsourcing operation often depends on the creation of transparent processes between your company and your offshore facilities. That is why it is crucial to align the workflow of your offshore facility with your internal processes, back-office operations and teams.
Economy local quest: New government regulations can increase your labor costs, wage inflation etc. Real estate inflation can also be expected, which happens when more players enter the regional market. The other important factors to consider are currency exchange rates, security, political stability, other industries, other companies that outsource in that region etc.